Our Firm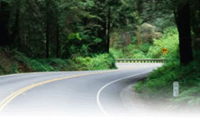 We are a full-service financial firm committed to helping people pursue their financial goals. We offer a wide range of financial products and services to individuals and business owners. We believe you will be better able to identify your goals and make sound decisions to help reach them by our providing sound financial information.

Please call us if you have any questions about our firm or the range of financial products and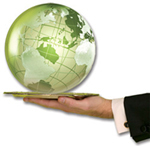 services we provide. Our firm has a relationship with a variety of financial services companies, so if we don't have a product or service, we know a group that does.
A seasoned mélange of financial industry savvy, principled passion and a dose of hi-tech know-how, resulted in SENSUS Wealth, an entity that has set in motion a paradigm shift in the registered investment advisor model that this firm has pioneered over their vast arc of corporate knowledge they harnessed when they dedicated themselves to a unified approach.
That focus is providing leadership and unparalleled client service in pursuit of robust portfolio activity that adroitly navigates risk-managed solutions through the briar patch of financial planning. By having access to proprietary software platforms SENSUS Wealth clients experience personalized wealth management services while still benefiting from a trusting relationship dynamic that is the corner stone of the investment industry.
Our SENSUS Wealth process brings investments, insurance and education, retirement, estate and tax planning into one financial plan that maximize efficiencies and winnow gaps that can leave clients unduly exposed and vulnerable.
Using a comprehensive "big picture" approach, SENSUS Wealth can develop customized, multigenerational wealth management strategies for individuals, family offices and business owners.
A passionate team, experienced, brimming with fresh ideas, and sensitive to building and nurturing trusting relationships with clients, awaits the opportunity to become the catalyst to accelerate your journey to financial security.