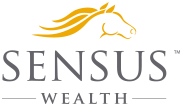 210-735-4000
8000 IH 10 West, Suite 1500
San Antonio, Texas 78230
How may we serve you?
SENSUS Wealth is dedicated to transforming wealth management for the benefit of investors by serving clients with a common sense approach. In addition to our value and experience, we employ the most advanced technology available within the industry to provide and monitor solutions to life's planning issues now and in the future!