Our Story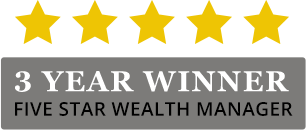 As seen in
Texas Monthly!
Download a copy of the Sensus Wealth Management Group LLC ADV 2A
CLICK HERE
Who We Are
Principled Passion Fuels SENSUS Wealth Management Group
South Texas Roots Anchor Trio with Experience, Tech Savvy, Success
SAN ANTONIO, TEXAS (SEPTEMBER 2014) – With a seasoned combination of financial industry experience, hi-tech savvy and principled passion, SENSUS Wealth Management Group LLC is set to initiate a paradigm shift in the registered investment advisor provider model they've pioneered applying a collective 90 years of industry experience and knowledge.
Principals at the recently-minted firm are SENSUS Wealth Chairman and Co-founder Randall Fields, and President and Co-founder Daniel E. Rodriguez, as well as Chief Operating Officer Rozanne McManus.
Together, the trio has developed multigenerational wealth management strategies for individuals, family offices, and business owners using a comprehensive "big picture" approach, explains President and Co-founder Rodriguez, who has served the business community in Central Texas for three decades.
"We are the integral piece to the puzzle that is a successful, financially sound strategy, a strategy that has been battle-tested over the last decade," he explains. "The economic lessons of the past will most certainly re-emerge in the future; that's why realigning with us is the integral piece and the key to applying solutions to a complex planning process."
Risk-managed solutions for our clients help guide our customers through plan implementation along with monitoring over time to make sure that all goals are on track, explains Fields, who serves as chairman and co-founder of SENSUS Wealth.
"We are in a prolonged period of very low economic growth. And that shift has forced us to reexamine accepted business models", he says. "Current technological advances have allowed us the ability to see the big picture digitally and for all intent and purposes instantaneously. We've harnessed that paradigm shift. That's what makes us different. "
The SENSUS Wealth process seeks to bring investments, insurance and education, retirement, estate and tax planning into one financial plan to maximize efficiencies and minimize gaps that can leave clients under-prepared and under-protected.
"Our team acts as a catalyst. We are experienced yet infused with fresh ideas that not only make sense but build and nurture trusting relationships," says Rodriguez, a San Antonio native who is a fourth generation Texan. Prior to SENSUS Wealth, Rodriguez was director of wealth management at a national firm where he created sophisticated managed money platforms used by financial consultants throughout the country.
"By utilizing our proprietary technological platforms our clients can realize robust portfolio activity while experiencing personalized wealth management services," says Fields, who is an attorney and former school board trustee at Northside Independent School District. He is also a former chairman of the Baylor University Board of Regents.
McManus, the CCO and an investment advisor representative, says "In direct response to our clients' needs, our firm has designed an online industry-specific software with broad reporting capabilities. The online access will enable clients to view their entire investment portfolio through one easily accessible site which allows for a greater client experience."
SENSUS Wealth Management Group LLC offers Private Wealth Management, Financial, Investment and Estate Planning Services. Investment advisory services offered through SENSUS Wealth Management Group LLC, a Registered Investment Advisor. Offices are situated at 8000 IH-10 West, Suite 1500, San Antonio, Texas 78230. For more information, visit www.SENSUSwealth.com. Media inquiries may be directed to Arthur Cavazos at acavazos@cavazospr.com or by calling 210-822-8101 at CPRA, Inc. 4940 Broadway, Suite 124, San Antonio, TX 78209.
A Better Way to Manage Wealth
SENSUS, the key word in our name, is derived from the Latin: sensus communis, or "common sense." We realize that clients seek reasonable solutions to complex issues. For this reason, we put forth an objective but value-driven analysis to help resolve life concerns through common sense advice.
SENSUS Wealth is a Registered Investment Advisor. Our firm offers both the traditional wealth management platforms and non-traditional ideas and strategies for clients based on the needs, goals, and net worth of each individual.
SENSUS Wealth offers qualified investors the opportunity to invest in OPCION Investment Strategy, our proprietary professionally managed account using option strategies to create income. Each individual's brokerage account is currently maintained at Interactive Brokers.
SENSUS Wealth is also an Independent Advisory Network Sponsor. Our service provides integrated portfolio, practice management, and reporting solutions to private clients, financial advisors and institutions. The open architecture platform encompasses a broad range of institutional-quality research, investment products, and managed solutions that can be tailored to investors' needs.
As a sponsor to you, our firm provides access to the Envestnet Advisor Suite™, which gives you the tools to navigate a complex process and find optimal solutions to achieve your desired goals. These brokerage accounts are currently maintained at Charles Schwab & Co.
Awards
SENSUS Wealth is a three year winner of the prestigious Five Star Award for wealth managers in Central Texas. In 2014 this award was bestowed to only the top 14% of wealth managers.
Our Vision
We are dedicated to transforming wealth management for the benefit of investors and the advisors who serve them. We are dedicated to serving clients first and foremost with the best solutions possible and to equip them with optimal opportunities to achieve their goals.